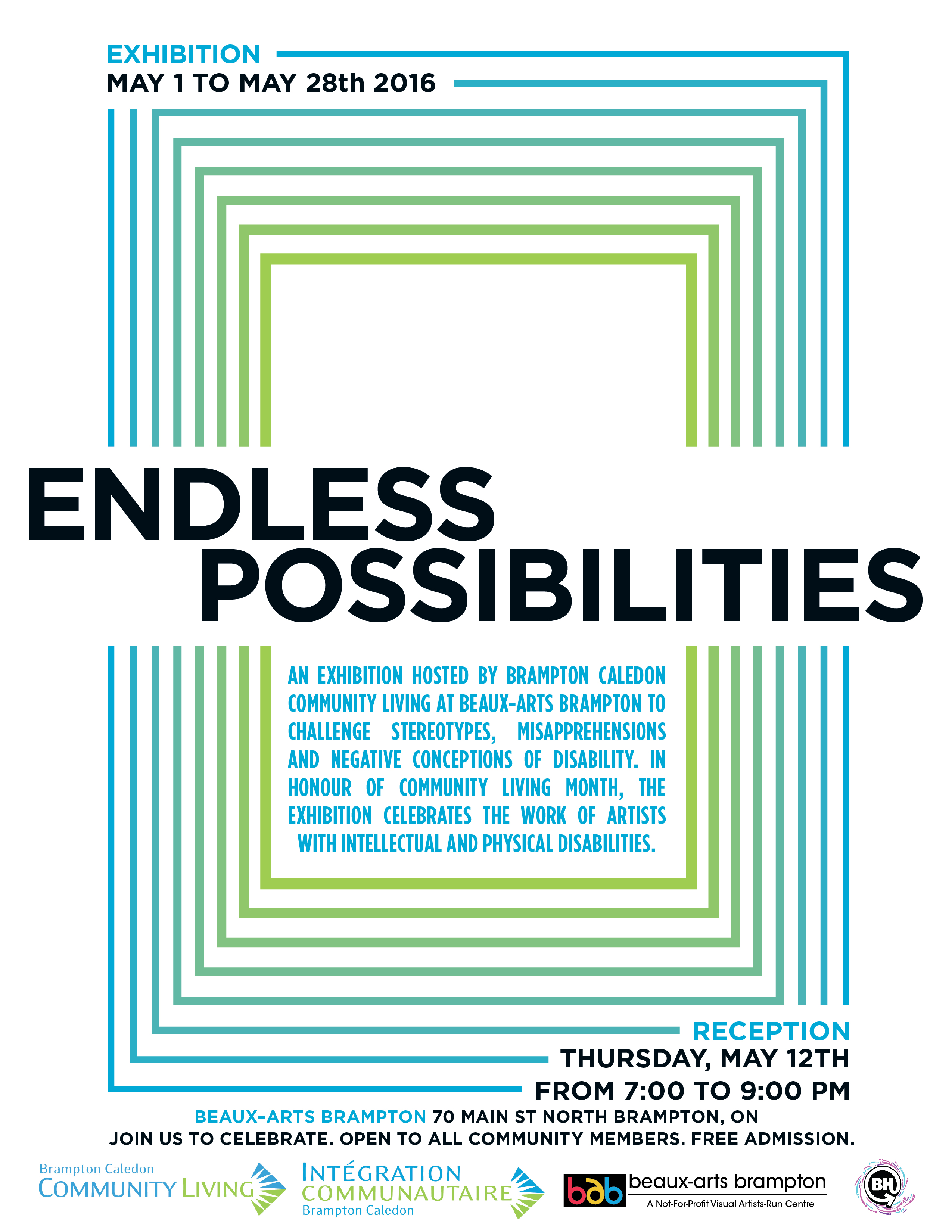 "Endless Possibilities" is hosted by Brampton Caledon Community Living at Beaux-Arts Brampton to showcase the artistic talents of individuals with intellectual and/or physical disabilities. We will display works created by artists with disabilities to challenge stereotypes, misapprehensions and negative conceptions of disability. We invite all community members to attend.
We are inviting artists of all mediums (visual art, vocal performance, dance, spoken word) to participate. Deadline for submission April 27, 2016 at midnight.
Please click here for the online registration form
Please click here for a link to the PDF form and artist labels
Email [email protected] for more details on how to get involved!